AUCTIONS
APPLIANCE REPAIR
Kelly Appliance & Vacuum 931-244-7200
AIR CONDITIONING
D.E. Hill & Son 762-9584
ASSISTED LIVING


Summit of Lawrenceburg 762-3524
AUTO REPAIR

Chapman Tire 931-829-2155
J & G Tire Center 931-762-0078
BANKS
CINEMAS
CLINICS


One Stop Medical 762-9797
Seven Springs Orthopaedics 244-7181

COMPUTER REPAIR
Nerd's Computer Repair
DAY SPA
Envy Tanning & Spa 931-762-3689

ELECTRICAL & PLUMBING
Rick's Electrical & Plumbing 931-242-5325
ELECTRONICS
Lynn Electronics 762-0401
E CIGARETTES
FLORIST

Lawrenceburg Florist 762-3722
McKelvey's Flowers 762-4511

FUNERAL HOMES

Pettus-Turnbo Funeral Home 762-3291
FURNITURE
Green's Furniture
Swap & Shop Center
GIFTS
GLASS REPAIR
Lawrenceburg Glass 766-1004
HARDWARE


True Value Hardware 762-7516
HEALTH PRODUCTS
Salt Glow 931-279-4780
HOBBY
INSURANCE
Aarons Insurance 931-629-8065
Baker Agency 762-4550
Markus Insurance 762-9401
Wall-Modrall Insurance 762-6528
JEWELRY
Dixon's Fine Jewelry 762-9979
LAWN CARE


Dustin's Lawn Care 242-4414
MEDICAL
Seven Springs Orthopaedics 244-7181
NATURAL FOODSNature's Nuggests 762-2895
OUTDOOR
Randy's Cycle & ATV 762-2450
PARTY / SUPPLIES

The Mad Hatter's Party Wonderland 931-244-7222
PAWN
Mo's Pawn Shop 762-2529
POOLS/ SUPPLIES
By Pass Pools 931-762-7904
Diamond Pools & Spas 762-7189
REAL ESTATE
RENTAL
RESTAURANTS


Sue Sue's Sandwich Shop 762-8879
SPORTING GOODS
Fox Sporting Goods 931-766-0313


TANNING
Envy Tanning & Spa
931-762-3689
TIRES
Groucho's Tires 931-762-1707
TRAVEL

---
---

---

---
---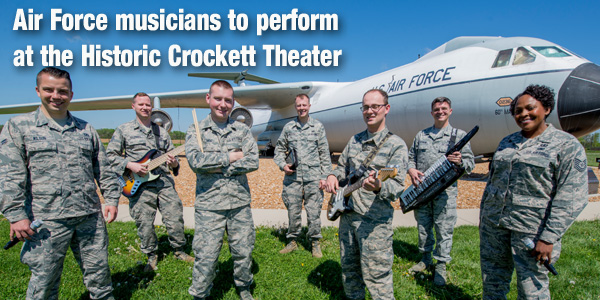 ---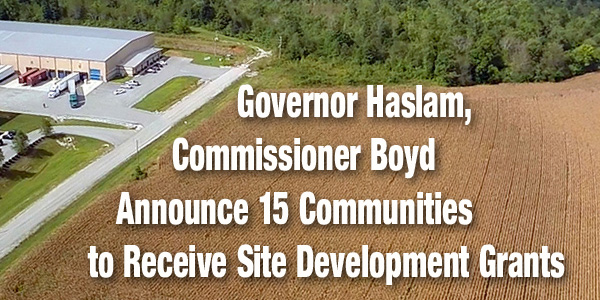 ---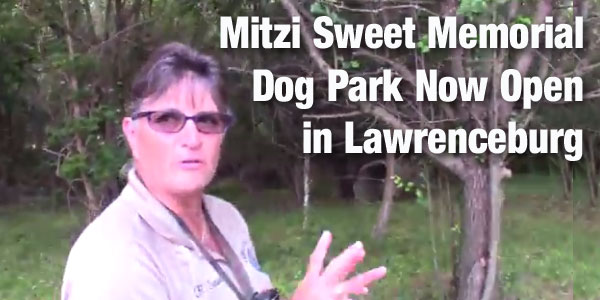 ---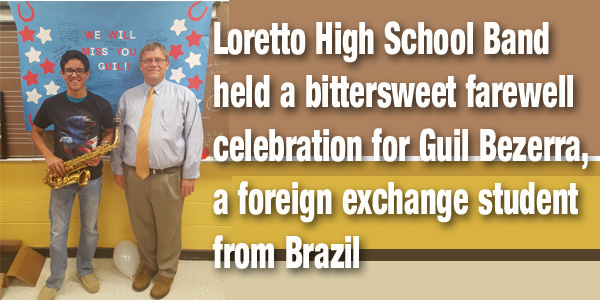 The Loretto High School Band held a bittersweet farewell celebration for Guil Bezerra, a foreign exchange student from Brazil who became a part of our band family upon his arrival at Loretto High School. Guil received many gifts including a special gift from Mr. Boston. Mr. Boston presented Guil with his very own Alto Saxophone so he could continue his journey in music. "It was an honor to have Guil join our band family. What a joy it was to watch him learn to play and read music. I hope he will always remember his time here with the Loretto Band as I know we will never forget him." The Loretto High School Band and Band Parents would like to wish Guil all the best as he heads back home to Brazil.
---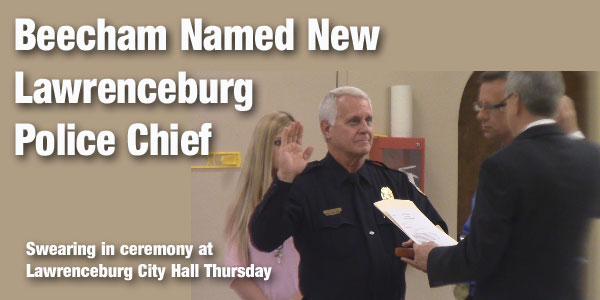 ---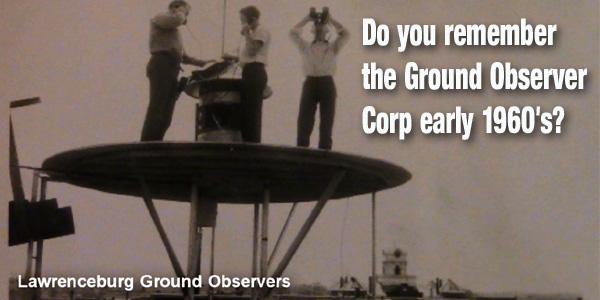 ---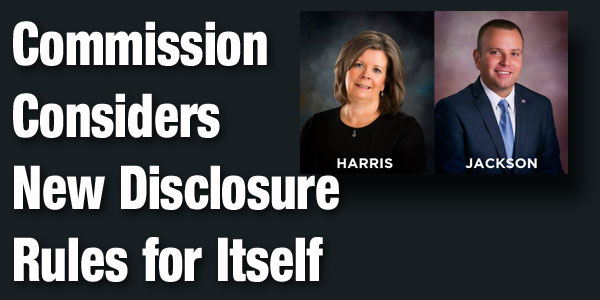 ---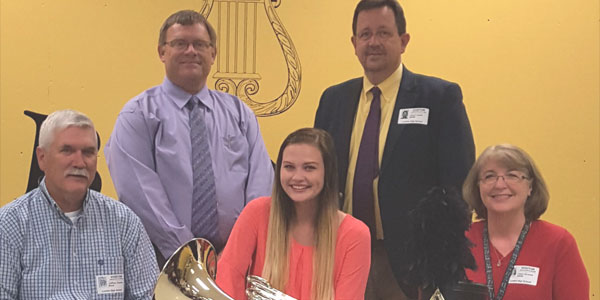 Congratulations to Hannah Graves for signing a music scholarship to attend the University of North Alabama. "We are very proud to have Hannah join the "Pride of Dixie" here at UNA. She will be a welcomed addition to our music department" stated Dr. Lloyd Jones, Director of Bands. "We are all proud for Hannah and her family. Dr. Jones and I counted up that this will be the sixth Loretto High School Band member to attend UNA on a music scholarship in the past ten years. I am so glad to see my students continue on in music after graduation" stated Darrell Boston, Loretto High School Band Director.
Photo – seated are Jeff Graves (father), Hannah Graves, and Laura Graves (mother)
Standing is Darrell Boston, Loretto High School Band Director and Dr. Lloyd Jones, Director of Bands, University of North Alabama
---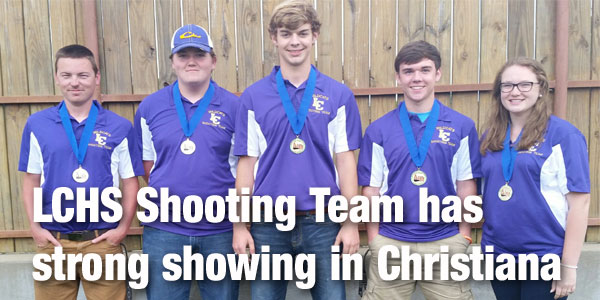 ---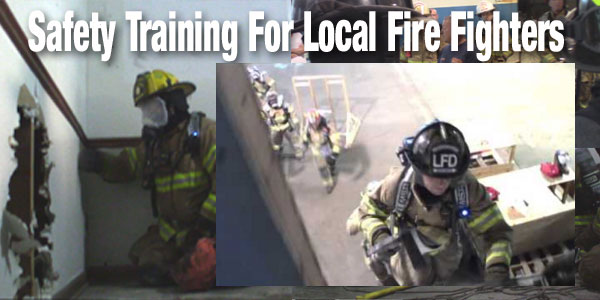 ---
---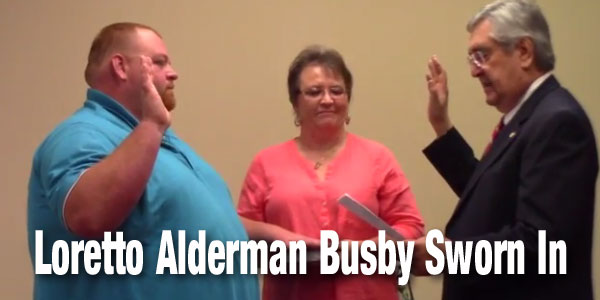 ---
---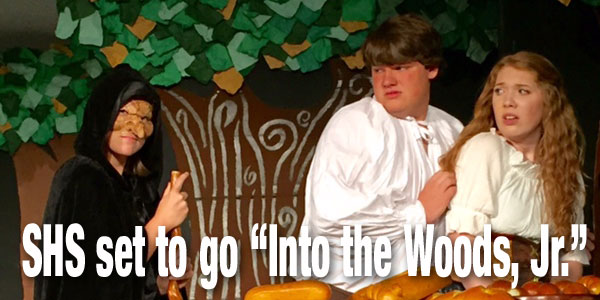 ---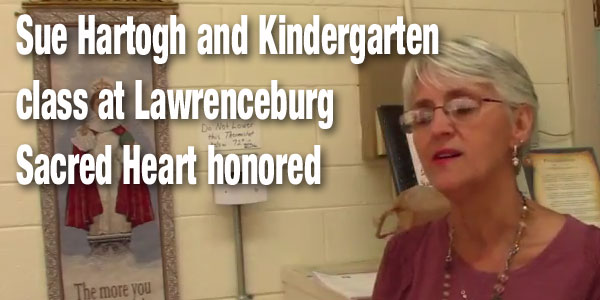 ---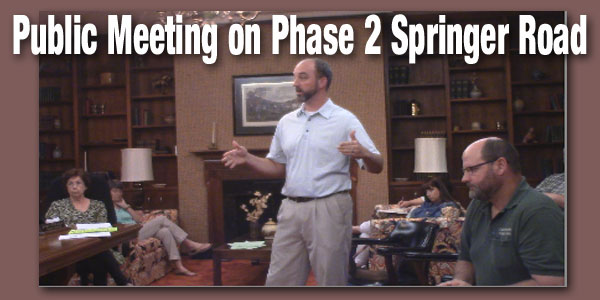 ---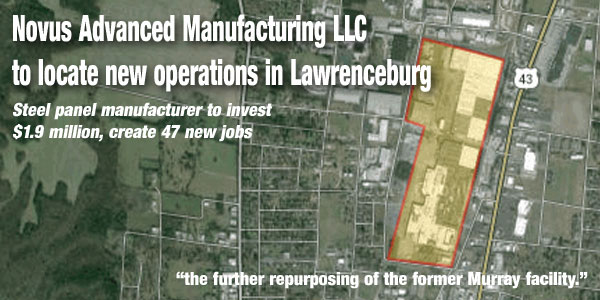 ---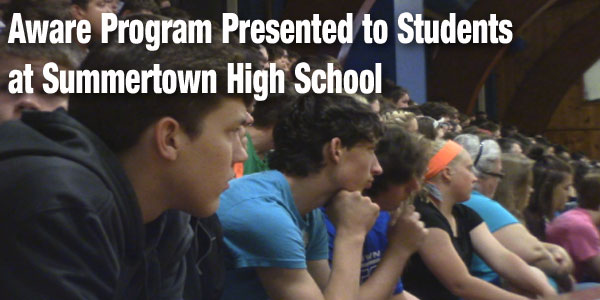 ---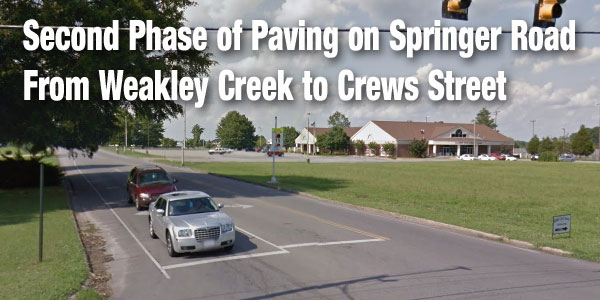 The Board of Mayor and Council of the City of Lawrenceburg has scheduled an informational meeting after the regular Council Meeting on April 28, 2016 for the second phase of paving on Springer Road from Weakley Creek to Crews Street; and Highway 64 to First Street. Discussion should begin around 9:00 a.m. at the end of the City Council Meeting. All interested parties are invited to attend.
---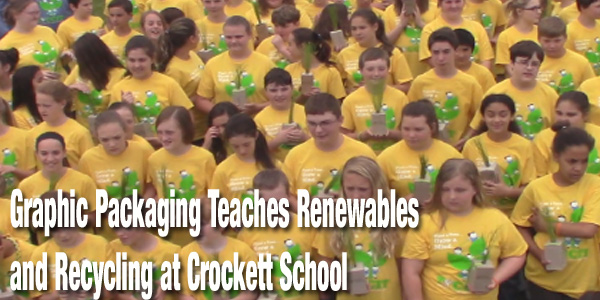 ---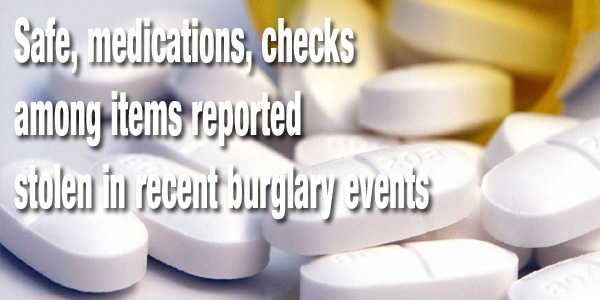 ---
---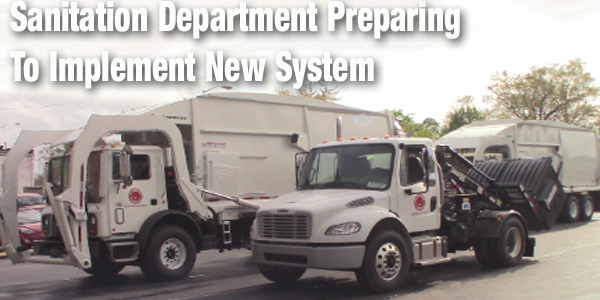 Most of the equipment has been delivered for the new garbage pickup system that will soon be implemented through the Lawrenceburg Sanitation Department. Department Manager Gary Wayne Hyde said Thursday morning that they plan to have the system operational around the first week of May. In the meantime, employees will be undergoing training in order to ensure a smooth transition.
---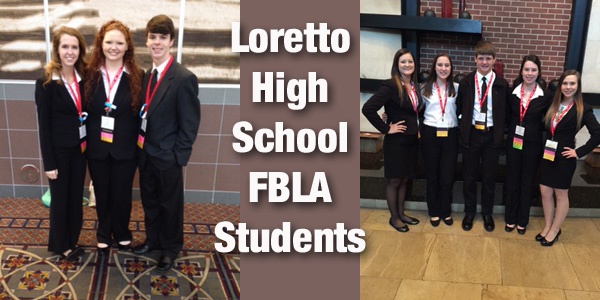 Loretto High School FBLA students recently competed at the state level of FBLA and won several different competitions. Lauren Coggin, Emma Sanders, and Zeb Augustin place 2nd in Entrepreneurship. Tori Bottoms and Jessi Diers placed 5th in Business Plan and Blair SHELTON placed 2nd in Introduction to Business.
---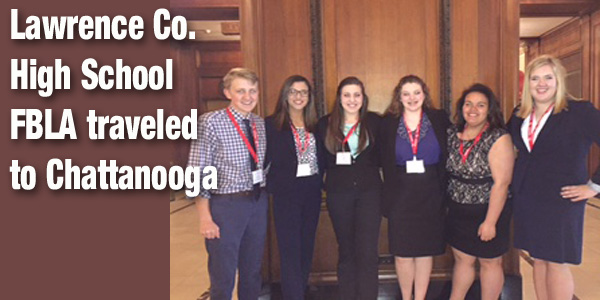 After winning at the regional level in competition at MTSU, Lawrence Co. High School FBLA traveled to Chattanooga April 11 – 13 to participate in state competition. Jacob Snook and Madison Wheeley placed 1st in Business Financial Plan, Dru Peppers placed first in Publication Design and Ali Cobb placed 2nd in Sales Presentation. These four students will be traveling to Atlanta in June to represent LCHS in the national competitions. Congratulations to these students for their wins and good luck in Atlanta.
---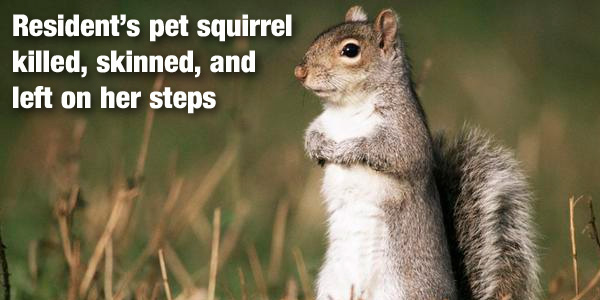 ---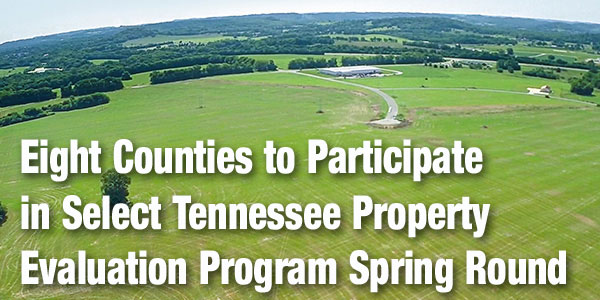 ---
---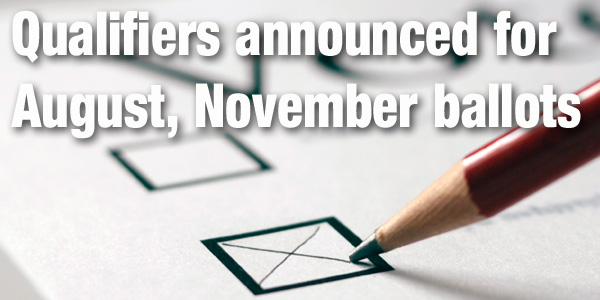 ---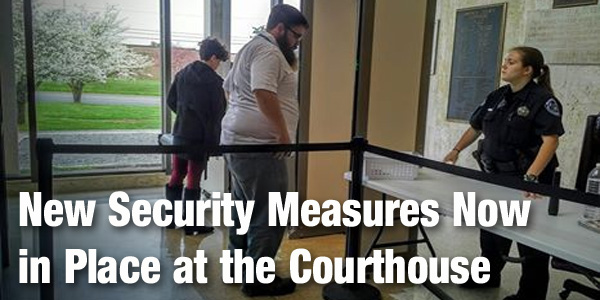 ---