APPLIANCE REPAIR
Kelly Appliance & Vacuum 931-244-7200
AIR CONDITIONING
D.E. Hill & Son 762-9584
ASSISTED LIVING


Summit of Lawrenceburg 762-3524
AUTO REPAIR

Chapman Tire 931-829-2155
J & G Tire Center 931-762-0078
BANKS


Bank of Frankewing 762-6800
Lawrenceburg Federal Bank 931-762-7571
CINEMAS
CLINICS


One Stop Medical 762-9797
Seven Springs Orthopaedics 244-7181

COMPUTER REPAIR
Nerd's Computer Repair
DAY SPA
Envy Tanning & Spa 931-762-3689

The Hidden Garden 762-9799
ELECTRICAL & PLUMBING
Rick's Electrical & Plumbing 931-242-5325
ELECTRONICS
Lynn Electronics 762-0401
E CIGARETTES
FLORIST

Lawrenceburg Florist 762-3722
McKelvey's Flowers 762-4511

FUNERAL HOMES

Pettus-Turnbo Funeral Home 762-3291
FURNITURE
Green's Furniture
Swap & Shop Center
GIFTS
GLASS REPAIR
Lawrenceburg Glass 766-1004
HARDWARE


True Value Hardware 762-7516
HEALTH PRODUCTS
Salt Glow 931-279-4780
HOBBY
INSURANCE
Aarons Insurance 931-629-8065
Baker Agency 762-4550
Markus Insurance 762-9401
Wall-Modrall Insurance 762-6528
JEWELRY
Dixon's Fine Jewelry 762-9979
LAWN CARE


Dustin's Lawn Care 242-4414
MEDICAL
Seven Springs Orthopaedics 244-7181
NATURAL FOODSNature's Nuggests 762-2895
OUTDOOR
Randy's Cycle & ATV 762-2450
PARTY / SUPPLIES

The Mad Hatter's Party Wonderland 931-244-7222
PAWN
Mo's Pawn Shop 762-2529
POOLS/ SUPPLIES
By Pass Pools 931-762-7904
Diamond Pools & Spas 762-7189
REAL ESTATE
RENTAL
RESTAURANTS


Sue Sue's Sandwich Shop 762-8879
SPORTING GOODS
Fox Sporting Goods 931-766-0313


TANNING
Envy Tanning & Spa
931-762-3689
TIRES
Groucho's Tires 931-762-1707
TRAVEL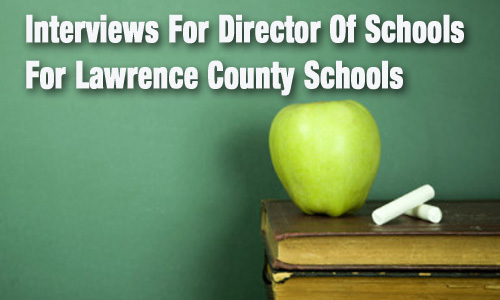 ---

WATCH: Lawrence County Commission Tuesday Night
---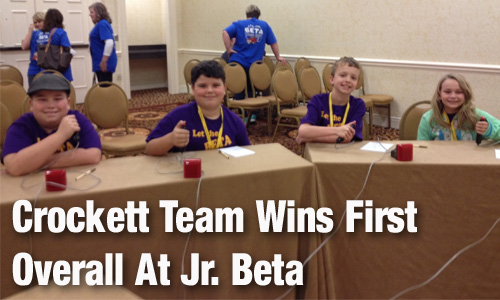 David Crockett Elementary scored big at the Jr. Beta Club Convention in Nashville Monday. The fourth/fifth grade Quiz Bowl Team won first place overall and earned a trip to the National Jr. Beta Club Convention in New Orleans. Team members include Evan Coultas, Ian Coultas, Hunter Stewart, and Karlee Smith.
---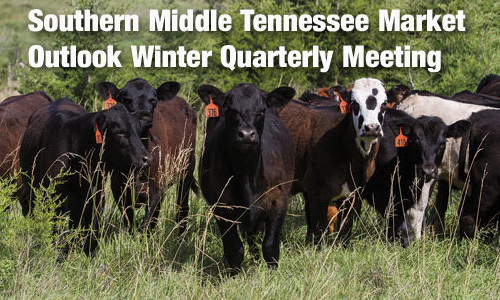 ---
---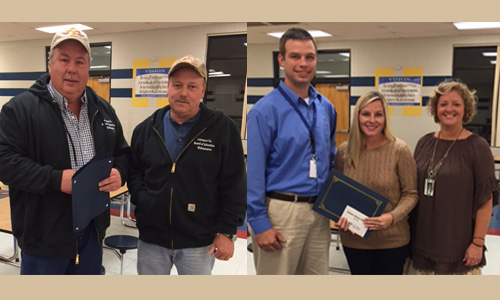 Congratulations to Danny Weaver for receiving Support Staff of the Month at the November board meeting. Also, congratulations to Amy Burleson of Summertown Elementary for being named Teacher of the Month at the November meeting.
---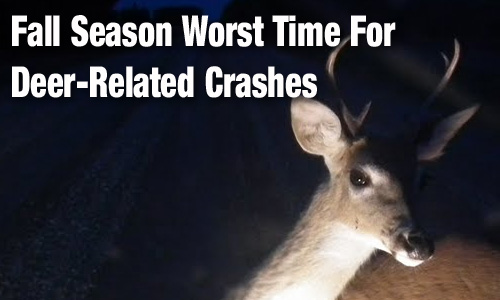 The Tennessee Highway Patrol (THP) urges motorists to exercise caution on the roadways this time of year. Autumn means, football, fall foliage, pumpkin pies, and the start of deer mating and hunting season. Last year in Tennessee, one person was killed in a traffic crash involving deer.
---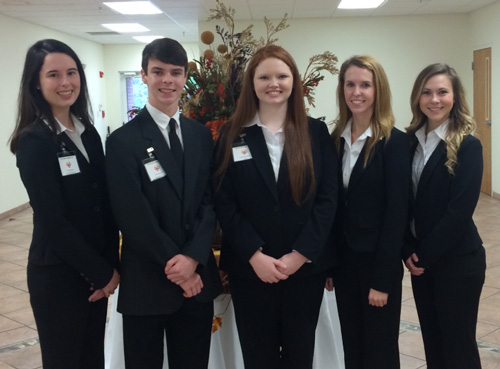 The Loretto High School Virtual Enterprise Business Plan Team recently won 1st Place at the Regional Competition in Savannah, TN. They will compete in the Tennessee State Finals during the Mid-West Regional Trade Fair in Pigeon Forge, TN. Team members include: Zeb Augustin (Director of Sales), Tori Bottoms (Vice-President of Marketing), Lauren Coggin (Chief Financial Officer), Jessica Diers (Vice President of Administration), and Emma Sanders (Chief Executive Officer). Congratulations to these students!
---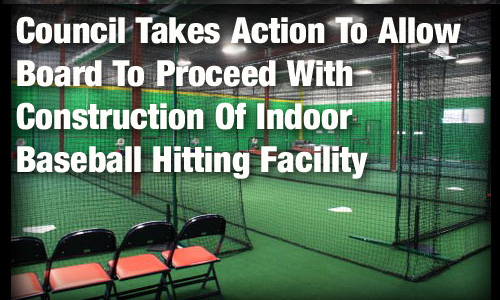 Members of the Lawrenceburg Board of Mayor and Council took action Thursday that will allow the Lawrence County High School Baseball Booster Club to move forward with the construction of an indoor baseball hitting facility.
---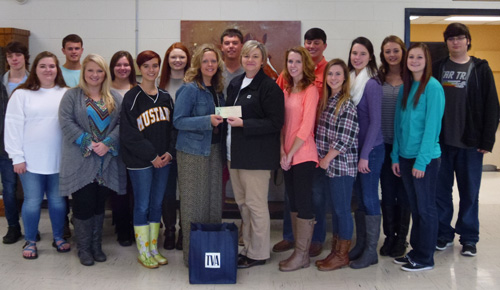 The Loretto High School Virtual Enterprise class was recently awarded the TVA Partners in Education Grant for the classroom. We are so fortunate to have TVA, represented by Mrs. Jan Gobble, as our sponsor. They have done so very much for our school through the years. Our Virtual Enterprise class, as well as Loretto High School, would like to express our sincere thanks.
---
---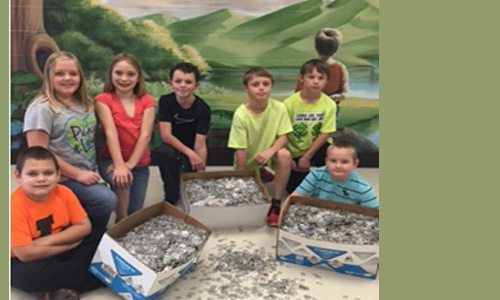 The Ronald McDonald House will benefit from the hard work of Leoma Elementary students! These will be given to Loretto High School to combine with their collection. A true example of Schools and Community working together! Save your pull tabs and bring to Leoma Elementary
---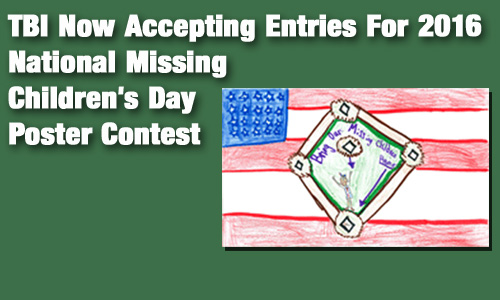 ---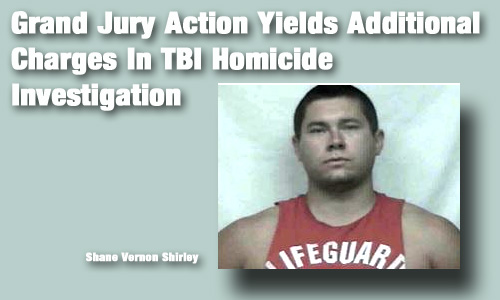 An ongoing investigation by Agents from the Tennessee Bureau of Investigation, working alongside the Lewis County Sheriff's Office and the Lawrence County Sheriff's Department, has resulted in additional charges for a Summertown man in connection to the death of his former girlfriend.
---
---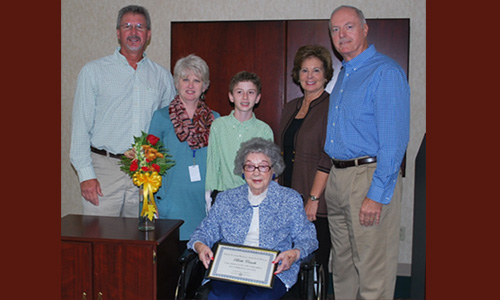 Retired Lawrence County Schools educator Ms. Beth Couch was the October recipient of the Ethel Young Benson Award. Ms. Couch began her teaching career at the age of 17 at the school in West Point and taught for many, many years. She was nominated by her nephew and LCSS Board Member Joey Hardin. Pictured are Joey Hardin, Andy Hardin and their families.
---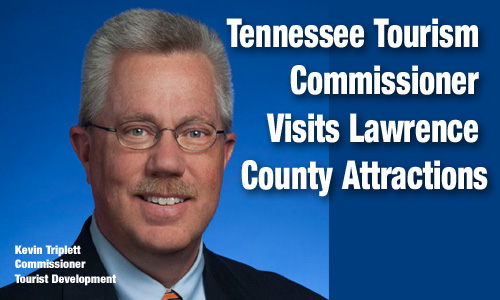 Tennessee's Commissioner of Tourist Development was in Lawrence County Wednesday to experience the attractions that draw visitors to this area.
---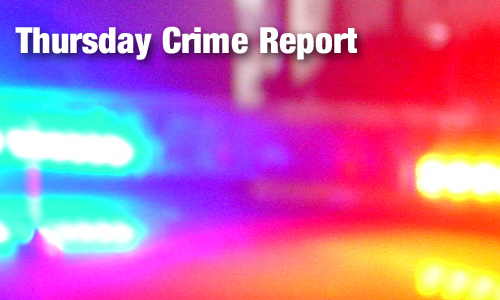 ---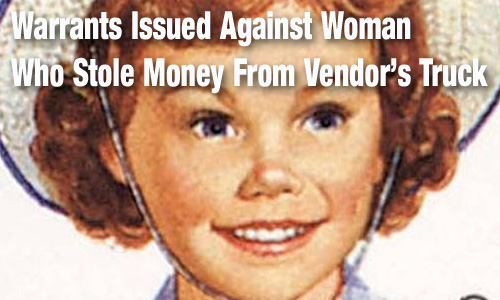 ---
---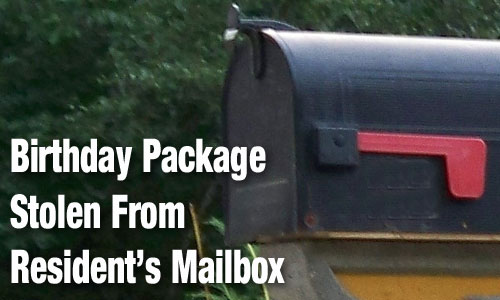 A Summertown woman discovered Friday that someone had stolen her son's birthday gifts from her mailbox before they could be retrieved.
---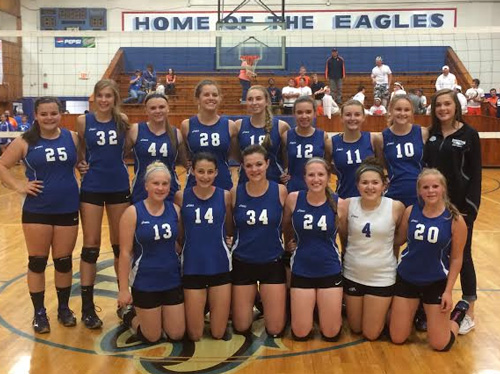 The Lady Eagles volleyball team defeated Nashville Christian
Thursday
night in sub-state action 3-0. The Lady Eagles will advance to the TSSAA State Tournament next week. In the first round of state tournament action Summertown will play Trinity Christian at
2pm
at Blackman High School.
Picture Left to right top row Meg Dinwiddie, Rachel Barker, Sara Beasley, Josie Franks, Haley Brown, Lexi Johnson, Kaylee Johnson, Annacate Bacon, Bex Barker Bottom Row -L to R - Brooklyn Gabel, Madison Dinwiddie, McKenzie Kilburn, Maria Kerstiens, Maggie Long, and Annacate Collier
---
Some hard working 4th grade New Prospect School students have won a free personal pan pizza for attaining their reading goals. Thank you Pizza Hut for this awesome incentive program.
---
---
---
Loretto High School FCCLA is collecting can tabs for Ronald McDonald House until November 10, 2015. Ronald McDonald House is a non-profit organization who partners with a recycling company that pays top dollar for can tabs.
---
County Commissioners Chris Jackson and Bobby Clifton recently visited with the Loretto Senior Citizens and presented them with their annual non-profit contribution from Lawrence County Government. The contribution will help with the Senior Center's operating expenses as well as planned activities throughout the year. The county makes a contribution to each of the county's senior centers every budget year.

---
The Lawrenceburg Fire Department has deployed two boats and specialized equipment with four Swift Water Techs to South Carolina at the request of TEMA, Tennessee Fire Chiefs Association, and the State wide Mutual Aid System.
---
A Columbia couple staying in Lawrenceburg has been taken into police custody in connection with numerous instances of shoplifting and theft that occurred locally and at stores in Florence, Alabama.
---
A motorist was briefly trapped inside of a vehicle Friday when a building under demolition on the Lawrenceburg Public Square collapsed. The motorist and workers escaped without serious injury. The north wall collapsed onto Waterloo Street rendering it impassible. Since the building is adjacent to the District Attorney's office, District Attorney Brent Cooper announced that his offices will remain closed until further notice.
---