AUCTIONS
APPLIANCE REPAIR
Kelly Appliance & Vacuum 931-244-7200
AIR CONDITIONING
D.E. Hill & Son 762-9584
ASSISTED LIVING
AUTO REPAIR


J & G Tire Center 931-762-0078
BANKS
CONSIGNMENT
On Second Thought Consignment 931-244-7244
CINEMAS
CLINICS
Clothing
On Second Thought Consignment 931-244-7244
COMPUTER REPAIR
DAY SPA
Envy Tanning & Spa 931-762-3689

ELECTRICAL & PLUMBING
Rick's Electrical & Plumbing 931-242-5325
ELECTRONICS
Lynn Electronics 762-0401
EXCAVATING / GRADING
Newton Backhoe Service 931-242-0305
FLORIST

Lawrenceburg Florist 762-3722
McKelvey's Flowers 762-4511

FUNERAL HOMES

Pettus-Turnbo Funeral Home 762-3291
FURNITURE
Green's Furniture
Swap & Shop Center
GIFTS
GLASS REPAIR
Lawrenceburg Glass 766-1004
HARDWARE
HEALTH PRODUCTS
Salt Glow 931-279-4780
HOBBY
Adventure Off Road 852-5445
INSURANCE
Aarons Insurance 931-629-8065
Baker Agency 762-4550
Wall-Modrall Insurance 762-6528
JEWELRY
Dixon's Fine Jewelry 762-9979
LAWN CARE


Dustin's Lawn Care 242-4414
MEDICAL
NATURAL FOODSNature's Nuggests 762-2895
OUTDOOR
Randy's Cycle & ATV 762-2450
PARTY / SUPPLIES
PAWN
Mo's Pawn Shop 762-2529
PHARMACY
Holland's Pharmacy 931-762-2220
POOLS/ SUPPLIES
By Pass Pools 931-762-7904

REAL ESTATE
RENTAL
RESTAURANTS
SPORTING GOODS
Fox Sporting Goods 931-766-0313


TANNING
Envy Tanning & Spa
931-762-3689
TIRES
Groucho's Tires 931-762-1707
TRAVEL
Friday, September 1, 2017
Fire believed sparked by child playing with lighter
Press Release

On Friday September 1st, 2017 at approximately 12:00 p.m. the Lawrenceburg Fire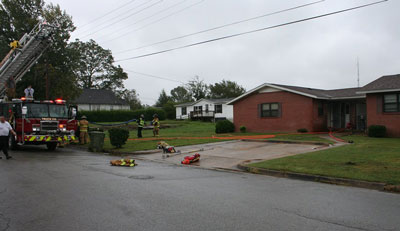 Department was dispatched to 337 Deller Street for a report of a residential structure fire.
First arriving units found heavy smoke coming from two sides of the residence. Firefighters were able to quickly locate the fire in a bedroom at the rear of the structure.
The fire was extinguished before it could progress through the rest of the home. There were no injuries as a result of the fire. An investigation into the cause of the fire was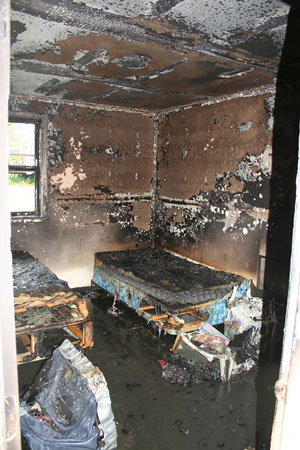 conducted. The fire was determined to be the result of a small child playing with a cigarette lighter.

Firefighters want to take this opportunity to mention the need for parents to be diligent with keeping lighters and matches out of the reach of children. Place these items high on shelves, inside high cabinets, or even in containers that children cannot access.
The family involved in this fire event was fortunate and no one was hurt. It only takes a moment for a small fire to grow into one that can cause devastating results. Be fire safe, always keep matches and lighters out of the hands of your children.