Mayor Minute
Graduation equals opportunity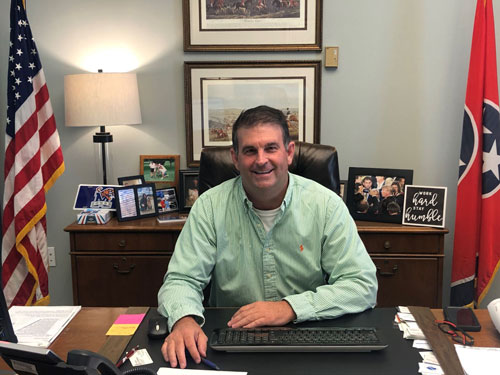 This is always an exciting time of year because graduation ceremonies are in full swing. From high school graduations to college and university commencement exercises, they are the celebrations of achievements, ending one chapter in life and beginning a new one.

When I think about graduation, I think opportunity. Graduates have the opportunity to begin again, to set new goals, to take another step toward living out their dreams.
In Lawrence County, we believe in opening doors of opportunity and helping our citizens realize their dreams.
The Southern Tennessee Higher Education Center (STHEC) is one of those doors of opportunity. At the STHEC, students can attend Columbia State Community College for the first two years of college and then go on to either Tennessee Tech or UT Southern to finish their bachelor's degree. Students also have the option to attend the Tennessee College of Applied Technology (TCAT) locally and receive an education in industrial maintenance or CNC machining technology. Whatever you want to do, you have options right here at home.

I remember hearing someone say once, "The fireworks begin today. Each diploma [degree] is a lighted match. Each one of you is a fuse." You have achieved success by graduating. Now take your lighted match and explode into the next phase of your life. Discover your opportunities and live out your passions.

The City Council and I want to congratulate all of this year's graduates on a job well done, and we wish you success in your future pursuits in life. In the words of Dr. Suess, "Kid, you'll move mountains!"