NEWS ALERT FLORENCE
ARREST WARRANT ISSUED FOR CORRECTIONS OFFICER
OFFICER SOLD HOME ON APRIL 18th FOR $95,550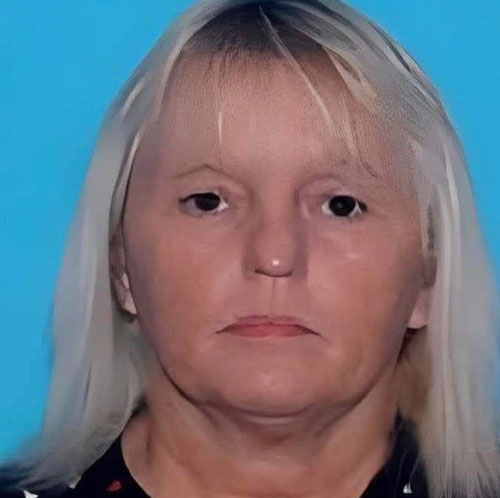 At a Monday morning press conference, Lauderdale County Sheriff Rick Singleton announced an arrest warrant had been issued for Vicky Sue White, Assistant Director of Corrections for the LCDC.
The warrant is for facilitating the escape of capital murder suspect Casey Cole White, 38.
The two were last seen Friday around 9:40am. When Director White transported suspect White from the jail to a supposed mental health evaluation at the Lauderdale County Courthouse. Investigators found out there was no evaluation scheduled.
Singleton said he didn't believe the two had left the country.
"We are following every lead," said Singleton.
Investigators believe the duo were in a romantic relationship.
Friday was Director Whites last day of work.
There are unconfirmed reports that some employees we're going to throw her a little retirement party at the detention center Friday but Director White reportedly told them to hold of she had to transport a prisoner to the courthouse and that was the last time she was heard from.
Singleton said she had told coworkers she wanted to go to the beach and had sold her house in the past month.
Director White sold her home in Lexington on April 18th for $95,550.
Sources who wish to remain anonymous tell the Shoals Insider that Director White was known to fraternize with the male inmates at the detention center and would make exceptions to the rules for the inmates she had taken a liking to.
Casey White was housed at the Lauderdale County Detention Center to stand trial for capital Murder. He confessed to fatally stabbing Connie Ridgeway of Rogersville.
The US Marshals Service is now the lead agency in the manhunt.
Sheriff Singleton said Director White was an exemplary employee and stated, "This was not the Vicky White that we know," but he also stated, "It looks like Vicky White acted of her own free will,".
The US Marshals are offering a $10,000 reward for information leading to the arrest and capture of the two. This is now a major case according to the Marshal service.
According to the Alabama Department of Corrections, suspect White's minimum release date was 2091.
If you see the two call 911 immediately.