AUCTIONS
APPLIANCE REPAIR
Kelly Appliance & Vacuum 931-244-7200
AIR CONDITIONING
D.E. Hill & Son 762-9584
ASSISTED LIVING
AUTO REPAIR


J & G Tire Center 931-762-0078
BANKS
CONSIGNMENT
On Second Thought Consignment 931-244-7244
CINEMAS
CLINICS
Clothing
On Second Thought Consignment 931-244-7244
COMPUTER REPAIR
DAY SPA
Envy Tanning & Spa 931-762-3689

ELECTRICAL & PLUMBING
Rick's Electrical & Plumbing 931-242-5325
ELECTRONICS
Lynn Electronics 762-0401
EXCAVATING / GRADING
Newton Backhoe Service 931-242-0305
FLORIST

Lawrenceburg Florist 762-3722
McKelvey's Flowers 762-4511

FUNERAL HOMES

Pettus-Turnbo Funeral Home 762-3291
FURNITURE
Green's Furniture
Swap & Shop Center
GIFTS
GLASS REPAIR
Lawrenceburg Glass 766-1004
HARDWARE
HEALTH PRODUCTS
Salt Glow 931-279-4780
HOBBY
Adventure Off Road 852-5445
INSURANCE
Aarons Insurance 931-629-8065
Baker Agency 762-4550
Wall-Modrall Insurance 762-6528
JEWELRY
Dixon's Fine Jewelry 762-9979
LAWN CARE


Dustin's Lawn Care 242-4414
MEDICAL
NATURAL FOODSNature's Nuggests 762-2895
OUTDOOR
Randy's Cycle & ATV 762-2450
PARTY / SUPPLIES
PAWN
Mo's Pawn Shop 762-2529
PHARMACY
Holland's Pharmacy 931-762-2220
POOLS/ SUPPLIES
By Pass Pools 931-762-7904

REAL ESTATE
RENTAL
RESTAURANTS
SPORTING GOODS
Fox Sporting Goods 931-766-0313


TANNING
Envy Tanning & Spa
931-762-3689
TIRES
Groucho's Tires 931-762-1707
TRAVEL
Friday, September 1, 2017
Chamber Grows: Grigsby to Advance Tourism Development in Lawrence County
The Lawrence County Chamber of Commerce, local leadership, stakeholders, and staff welcome Rachel Grigsby as the newest member of the LawCo team.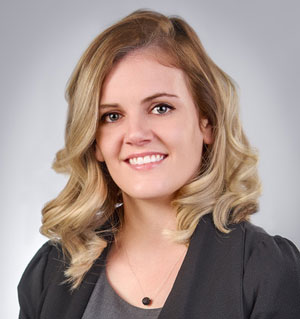 Grigsby will serve as Tourism Development Specialist, a new position which is responsible for marketing tourism assets, networking and relationship building with representatives of the tourism and hospitality industry, and developing events and festivals throughout Lawrence County.
More people are visiting Lawrence County than ever before, as evidenced by record-breaking tourist expenditures and sales tax revenue. In 2016, tourists spent $39.9 million here and generated $3.6 million in state and local tax revenue.
This increase is driven by a surge in visitors to David Crockett State Park, Amish Country, and local outdoor adventure venues such as Shoal Creek and the Natchez Trace.
Also enticing tourists are Lawrenceburg's Rotary Park experiences, including the Middle Tennessee District Fair, the popular "Bulls & Barrels" event organized by Abigail's Plan, and the Antique Tractor Show. National, regional, and state sports competitions - such as the Babe Ruth World Series and Dixie Youth tournaments - are also helping boost tourism numbers.
Since being designated as Lawrence County's official destination management organization in 2015, the Lawrence County Chamber, including all staff and dozens of volunteers, has worked to market and improve the community's assets and festivals.
In 2016, the Chamber launched its inaugural Lawrence County Community Guide, a bi-annual publication that highlights the people, places, and things that make our community unique.
Over the past two years, the Chamber has garnered more than $56,000 in grants from the Tennessee Department of Tourist Development and the Tennessee Department of Economic & Community Development to improve the Crockett Theatre and market our tourism assets and events.
"Now is the time to bring on board a full-time LawCo team member who can focus on efforts to grow tourism," said Ethan Hadley, Chamber President & CEO. "Rachel's experience building successful visitor programs at several Tennessee state parks, including our own David Crockett State Park, and her enthusiasm and will help marshal and grow Lawrence County tourism resources.
"The Chamber's ultimate aim is to maximize the impact of our county-wide tourism economy while continuously improving the LawCo visitor experience."
Grigsby assumes her new role on Tuesday, Sept. 5.