AUCTIONS
APPLIANCE REPAIR
Kelly Appliance & Vacuum 931-244-7200
AIR CONDITIONING
D.E. Hill & Son 762-9584
ASSISTED LIVING
AUTO REPAIR


J & G Tire Center 931-762-0078
BANKS
CONSIGNMENT
On Second Thought Consignment 931-244-7244
CINEMAS
CLINICS
Clothing
On Second Thought Consignment 931-244-7244
COMPUTER REPAIR
DAY SPA
Envy Tanning & Spa 931-762-3689

ELECTRICAL & PLUMBING
Rick's Electrical & Plumbing 931-242-5325
ELECTRONICS
Lynn Electronics 762-0401
EXCAVATING / GRADING
Newton Backhoe Service 931-242-0305
FLORIST

Lawrenceburg Florist 762-3722
McKelvey's Flowers 762-4511

FUNERAL HOMES

Pettus-Turnbo Funeral Home 762-3291
FURNITURE
Green's Furniture
Swap & Shop Center
GIFTS
GLASS REPAIR
Lawrenceburg Glass 766-1004
HARDWARE
HEALTH PRODUCTS
Salt Glow 931-279-4780
HOBBY
INSURANCE
Aarons Insurance 931-629-8065
Baker Agency 762-4550
Wall-Modrall Insurance 762-6528
JEWELRY
Dixon's Fine Jewelry 762-9979
LAWN CARE


Dustin's Lawn Care 242-4414
MEDICAL
NATURAL FOODSNature's Nuggests 762-2895
OUTDOOR
Randy's Cycle & ATV 762-2450
PARTY / SUPPLIES
PAWN
Mo's Pawn Shop 762-2529
PHARMACY
Holland's Pharmacy 931-762-2220
POOLS/ SUPPLIES
By Pass Pools 931-762-7904

REAL ESTATE
RENTAL
RESTAURANTS
SPORTING GOODS
Fox Sporting Goods 931-766-0313


TANNING
Envy Tanning & Spa
931-762-3689
TIRES
Groucho's Tires 931-762-1707
TRAVEL
Monday, August 28, 2017
Transient woman from Lawrenceburg arrested after man is pushed to his death from a train in Wyoming
Lawrenceburg Now
A transient couple, one of whom hails from Lawrenceburg, was apprehended Friday for allegedly throwing a man from a train in Wyoming, resulting in his death.
Wyoming officials report that twenty-nine year old Ashley Nicole Chandler was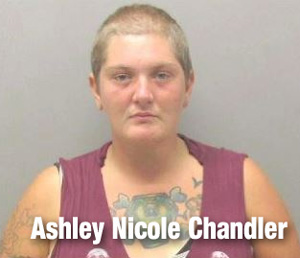 arrested in Hot Springs, Arkansas while her companion, thirty-eight year old Dennis Morley of Hood River, Oregon was arrested in Denton County, Texas.
On August 19, Union Pacific Railroad personnel located the body of a man later identified as Eric Barrett, 26, of Royal, Arkansas alongside some tracks in Rock Springs, Wyoming. Officials reported that he had died as the result of trauma suffered from falling from a train.
Authorities had made contact with Chandler and Morley later that morning when they were found to be trespassing on railroad property. They were not detained at that time, however authorities report that further investigation revealed that they had been traveling with Barrett at the time of his death.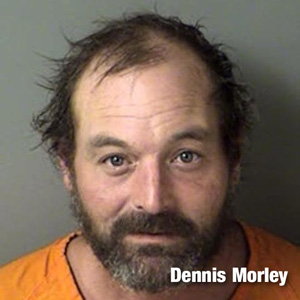 Utah Transit Authority Police made contact with Chandler and Morley in Salt Lake City on August 21. While they admitted they had been traveling together, they claimed that they had awakened to discover that he was gone.
Authorities obtained additional information in the case on August 24. At that time both Chandler and Morley reportedly admitted that an altercation had occurred during which Morley pushed Barrett from the train. They also confessed that Chandler had discarded evidence linking them to Barrett.
Morley was subsequently arrested on one count of involuntary manslaughter while Chandler was incarcerated on a charge of accessory after the fact. Both are awaiting extradition to Rock Springs, Wyoming.