AUCTIONS
APPLIANCE REPAIR
Kelly Appliance & Vacuum 931-244-7200
AIR CONDITIONING
D.E. Hill & Son 762-9584
ASSISTED LIVING
AUTO REPAIR


J & G Tire Center 931-762-0078
BANKS
CONSIGNMENT
On Second Thought Consignment 931-244-7244
CINEMAS
CLINICS
Clothing
On Second Thought Consignment 931-244-7244
COMPUTER REPAIR
DAY SPA
Envy Tanning & Spa 931-762-3689

ELECTRICAL & PLUMBING
Rick's Electrical & Plumbing 931-242-5325
ELECTRONICS
Lynn Electronics 762-0401
EXCAVATING / GRADING
Newton Backhoe Service 931-242-0305
FLORIST

Lawrenceburg Florist 762-3722
McKelvey's Flowers 762-4511

FUNERAL HOMES

Pettus-Turnbo Funeral Home 762-3291
FURNITURE
Green's Furniture
Swap & Shop Center
GIFTS
GLASS REPAIR
Lawrenceburg Glass 766-1004
HARDWARE
HEALTH PRODUCTS
Salt Glow 931-279-4780
HOBBY
INSURANCE
Aarons Insurance 931-629-8065
Baker Agency 762-4550
Wall-Modrall Insurance 762-6528
JEWELRY
Dixon's Fine Jewelry 762-9979
LAWN CARE


Dustin's Lawn Care 242-4414
MEDICAL
NATURAL FOODSNature's Nuggests 762-2895
OUTDOOR
Randy's Cycle & ATV 762-2450
PARTY / SUPPLIES
PAWN
Mo's Pawn Shop 762-2529
PHARMACY
Holland's Pharmacy 931-762-2220
POOLS/ SUPPLIES
By Pass Pools 931-762-7904

REAL ESTATE
RENTAL
RESTAURANTS
SPORTING GOODS
Fox Sporting Goods 931-766-0313


TANNING
Envy Tanning & Spa
931-762-3689
TIRES
Groucho's Tires 931-762-1707
TRAVEL
Saturday, July 22, 2017
Tennesseans are hurting
Press release
People recover from addiction every day. Families are rebuilt. Lives are restored. But recovery rarely happens in a vacuum. It takes a community willing to stand beside the person, to support them, and to help lead them out of the darkness.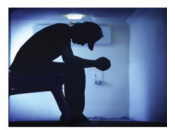 The State of Tennessee Department of Mental Health & Substance Abuse Services has launched an exciting, new mission partnering with faith-based communities across the state.
Together, we are building a recovery network comprised of compassionate and concerned citizens who are reaching out to those struggling with addictions and connecting them to vital substance abuse services.
Your congregation can join this effort. Attendees will...

• Learn about the disease of addiction and understand what recovery is and how both affect the community and how it may be affecting members of your congregation.

• Have the opportunity apply as a Certified Recovery Congregation OR Faith-Based Organization in the State of Tennessee.

• Receive a digital toolkit in advance that will start to provide information and resources in advance of the meeting.

• Learn about resources in the region and their own community to support their congregation and community members struggling with addiction.

• Learn about Substance Abuse Prevention Coalitions and their work in the communities in Tennessee and how congregations can support coalition's efforts to prevent substance abuse and what strategies address the impact on the region.
JOIN US: AUGUST 14 from 6-8 PM at the Old City Administration Building (233 W. Gaines Street, Lawrenceburg, TN 38464) (Parking off Waterloo Street) DOORS OPEN AT 5:30 p.m.
For more information contact: Jenny Golden: Director, Lawrence County Substance Abuse Coalition Phone: 931-244-5533 LCSACoalition@gmail.com
Allen Burnette: Project Lifeline Recovery Coordinator Region 5 South Phone: 931-308-7689 allen.b.burnette@gmail.com
Dr. Monty Burks: Director of Faith-Based Initiatives, Tennessee Department of Mental Health and Substance Abuse Services Ph: 615 770-1783 Monty.Burks@tn.gov