Maury County authorities capture carjacking suspect who is accused of sexually assaulting one of his victims.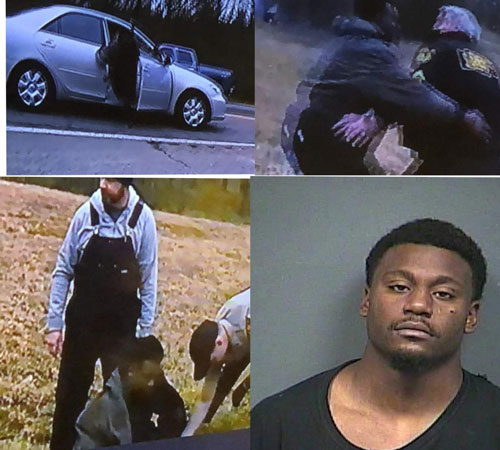 According to reports 22 year old Devondrick Tanner was arrested on Monday after being accused of committing multiple car jackings, punching a woman in the face, and sexually assaulting a woman.
Around 9:30 am on highway 50 near Culleoka allegedly Tanner wrecks his vehicle resulting in a nearby female motorist approaching the suspect to check on his well being after the crash, and the suspect responded by striking the woman in the face then attempts to unzip her pants where luckily the female was able to get away.
Tanner then steals the woman's truck where he flees the scene before wrecking again, and hoping into a Toyota Camry driven by another female who exited her vehicle with keys in hand.
Luckily Deputies arrive surrounding the vehicle then yelling multiple commands for the suspect to exit the vehicle, and surrender where Tanner opens the door then runs towards a Deputy.
The suspect attempts to tackle the deputy who fights back, and with the help of backup are able to subdue the man.
Tanner was arrested on charges of 2 counts of car jacking, simple assault, assault on an officer, sexual battery and resisting arrest.

Photo Credit: WKRN Andy Cordan.