Lawrence County man wanted for Smuggling drugs into jail was arrested on Monday at local motel.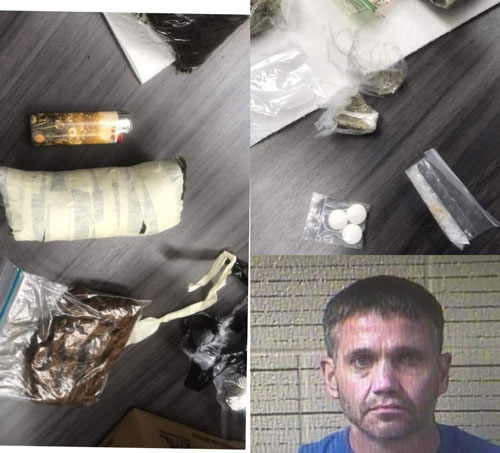 The Lawrence County Sheriff's Department has been searching for Brian Keith Gobble, 43, of Lawrenceburg since January 9th after the suspect attempted to smuggle Meth, Marijuana and other narcotics into the Jail.
On Monday around 11:30 Gobble was located hiding inside a bathroom at the David Crockett Motel on East Gaines Street.
Deputies were dispatched to the motel after the suspect's vehicle was spotted in the parking lot where Gobble was apprehended on charges of three counts of introducing contraband into a penal institution along with one count of evading arrest, and is currently being held in the Lawrence County Jail.

Photo Credit: Lawrence County Sheriff's Department/ WLX.