Narcotics Investigators in Lawrence County conducted traffic stop arrest after a black bag containing nearly two pounds of meth was thrown out the suspect's window.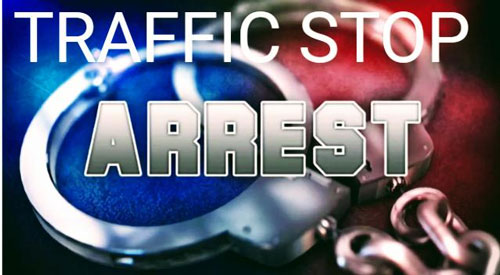 According to reports last week Narcotics Investigators we're patrolling the area of Highway 64 in Lawrence County when a traffic stop was initiated after a vehicle was observed not being able to maintain the lane.
That is when Investigators observed a black bag being thrown from the vehicle's passenger side window before the driver came to a stop approximately 100 feet from where the bag was tossed.
As a result both occupants inside the vehicle, Nathan Cox, and Kayla Smith were arrested after investigators found another black bag containing drug paraphernalia inside the vehicle, and retrieved the bag thrown.
Inside the discarded black bag investors found approximately 2 pounds of methamphetamine, schedule II pils, schedule IV pills, and $5,000 in cash.