Lawrence County Sheriff's Office was involved in a high speed chase with a suspect on a motorcycle early Friday morning.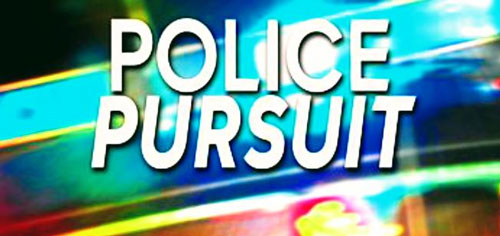 According to reports on Friday just before 1:00 a.m. a Lawrence County Sheriff's Deputy spotted an individual on a motorcycle traveling North on Highway 20 reaching speeds around 82 mph.
The Deputy attempted to conduct a traffic stop on the driver who was identified as Cody Allen Pokorney of Summertown, but unfortunately the suspect continued driving at a high rate of speed.
Pokorney led Deputies on a pursuit along Drake Lane, Highway 20, and Barnesville Road where the Lewis County Sheriff's Office assisted in safely ending the chase on Sanders Street.
Once Pokorney came to a stop the suspect then attempted to flee on foot from deputies, but was quickly apprehended where authorities discovered approximately 3.8 grams of marijuana on him.
Deputies transported Pokorney to the Lawrence County Jail on charges of reckless driving, evading arrest, possession of marijuana along with 3 citations for registration violation, financial responsibility, and driver license violation.